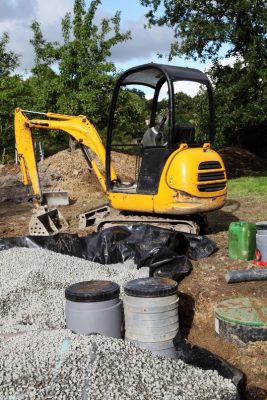 A septic tank installation in Orlando, FL, will give you years of reliable treatment for your wastewater. It's best to be aware of the process, so you know what to expect from your septic tank contractor.
New Installation Permitting
Check with your septic system company to determine who is responsible for permitting. They may provide this service, or you may need to collect the details of your installation and submit a request for the permit yourself.
Property Survey & Plumbing Assessment
When the permits are in place, your septic tank installation will begin with a survey for topographical approaches and a plumbing evaluation. These assessments are essential because a tank placed in the incorrect location can become a costly error.
Preparation
Preparing the ground and making sure the tank can drain properly is vital. Your septic tank contractors will follow protocols to ensure the system operates according to environmental standards.
Installation & Testing
Once they install the tank, your contractor must test to make sure the wastewater moves freely into the septic field. Gravity plays a major role in the wastewater drainage process, so your septic system may require a pump in instances where the water must travel uphill.
Septic tank installations are a great way to use passive methods to clean your wastewater. A good company will be able to provide you with a problem-free system for years to come.